EXPERT CRATING SOLUTIONS
Experienced Crating Services in Chicago & NW Indiana
Need help shipping fragile, bulky, high-value, or overweight items? Craters & Freighters of Chicago offers shipping and packing solutions that others steer away from. Without size and weight restrictions, we can crate and ship anything domestically or internationally. Overweight and awkward items may require on-site crating, so if needed, we come to you to take the specific measurements to design the perfect crate for transportation of your belongings including size, weight, value, and fragility.
As custom crating, cushioning, and wrapping experts, we are able to get your valuables to their destination, safely and efficiently. Let our three decades of experience cater to your shipping and crating needs. We appreciate the opportunity to serve you, just as we've served others who have put their trust in us over the years.
Custom Crating
When it comes to crating in Chicagoland and Northern Illinois, there is no one-size-fits-all solution. That's why we design and build crates to match the items being shipped. The better the fit, the more security the item will have to make the journey. Using wrapping, cushioning, bracing, pads, foams and blocks to support shipping success. We treat your belongings like our own with an attention to detail rivaled by none.
Our crating experts have the tools, knowledge, and products necessary to protect your assets from start to finish. Our comprehensive, global logistic network is here to support even the most difficult shipping challenges. And, we do it with care to get your items to their destination damage-free.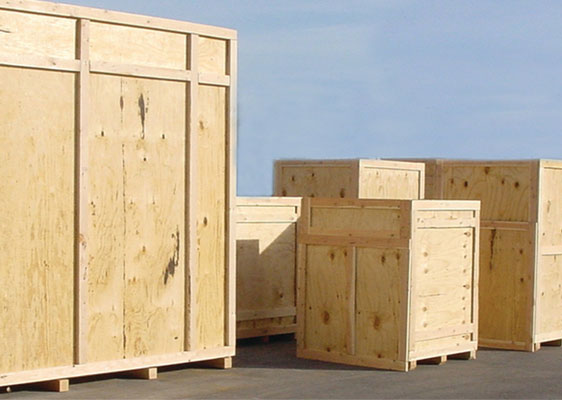 On-Site Packaging and Crating
When belongings are too fragile, bulky, large or heavy to bring to us, we come to you with on-site packaging and custom crating options. Whether commercial or residential, we bring our supplies, and more importantly, our expertise right to you. From there we measure, plan, design, and build a uniquely specific crate for the project. Our crating specialists make sure your belongings are safe and secure for transportation including a variety of packing options such as:
Your Valuables Matter
Commercial and industrial shipping and crating can be challenging. Overall, the goal is to move valuables from one area to another, safely and without damage. Organizations and individuals rely on us to get their items to their final destination in the same way they left.
It takes a unique expertise to provide the level of crating and shipping required for the most difficult transportation needs, domestic or international. Bring us your shipping, packaging, and crating challenge and we will provide you the solution you've been looking for. We make it easy and efficient with our top designers and logistics team. Industries who trust us include:
Industrial
Manufacturing
Robotics
Metal Fabrication
Food Industry Machinery
Steel Fabrications
Metal Shops
Hydraulic Industry
Commercial Crating
Government
Electronics & IT
Server Racks
Art & Antiques Dealers
Auction Houses
Museums & Galleries
Trade Show Services
Contact Craters & Freighters in Chicagoland today for a fast, free, no-obligation quote or to learn more about our shipping and crating services.
Provide some information on your needs and we'll get back to you right away with a figure you can use in your planning. Proudly Serving All of the Chicagoland Metropolitan Area and Northwest Indiana.